What To Expect
FAQ's
Join Canada's Premier
Equestrian facility
Silver Haven EQ
HOW DO I SIGN UP AS A STUDENT OR CLIENT?
Review our website and all that we have to offer
Complete an LESSON INQUIRY FORM
You will be contacted by one of our staff members. They will help schedule a barn tour and/or riding assessment.
You will also have an opportunity to ask any additional questions you may have.
Review Fees
Complete all required paperwork
HOW MUCH DOES IT COST?
Costs will vary.  There are several variables including frequency and "type".
WHAT TO EXPECT AT MY FIRST LESSON?
WHAT TO EXPECT IN YOUR LESSON?
All our lessons and riding programs are designed to ensure you learn about horsemanship and how to care for your horse. Each lesson will begin with the rider "tacking up" (saddling) their equine partner ensuring readiness. Our staff will teach you about horses' body language and behavior to enable you to become a knowledgeable, safe, and confident rider.
Those NEW to schooling will be given assistance (by working student or horsemanship staff) and guidance on the correct procedures. Beginner Horsemanship Coaching allows the rider and family members to learn all these skills.
Once riders can get ready themselves, they are invited to come approximately 30 minutes before their lesson to do so.
WHEN CAN I START?
We offer year-round, ongoing lessons on a renewing, monthly basis.  You can start anytime, even mid-month.  If you register for a monthly program, you simply agree to give 30 days' notice to discontinue lessons if you want to stop.
WHAT DO I WEAR TO A LESSON?
For your safety, we have mandatory attire requirements.  PLEASE NOTE:  In the spring and fall, the outdoor paddocks can become muddy.  Be prepared to bring tall rubber boots.
RIDING ATTIRE:
Shirt with sleeves, collar, or both.
Riding boots (1/2″ heel)
Hair must be tied back or out of your face.
Approved riding Helmet * Mandatory
Breeches. No jeans or sweatpants.
No dangling jewelry
Please note: No Helmet – No lesson!
RECOMMENDED:
Gloves
Belt
Half Chaps (or tall boots)
Branded Apparel is available for order.
Brand Ambassador opportunities are available. If interested, a media waiver would need to be completed in order to be featured on Silver Haven EQ's social media or advertising.
Orders and brand ambassador inquiries can be made by on this site:
WHAT IS YOUR CANCELLATION POLICY?
Currently, we are unable to accept cancellations.  Please contact office for more details.
DO I HAVE TO OWN A HORSE?
No, we have quality schooling horses for those who do not currently have their own horse.  Rider and horse are matched for the best available fit, and according to the level of experience.  Schooling students consistently ride an assigned horse as much as possible so they can develop a rapport and partnership.  (We also provide all the needed grooming supplies and tack for your schooling lesson horse.)
 CLICK HERE FOR MORE INFORMATION
CAN I HALF LEASE OR LEASE A HORSE?
We have horses for ½ lease and for full lease.  This option requires a commitment to lease obligations. Our lessee student program allows athletes to ride regularly during the week and travel together under coach/staff supervision to competitions. Leases are available for intermediate to advanced riders both competitive and non-competitive.
CLICK HERE FOR MORE INFORMATION
I OWN MY OWN HORSE WHAT OPTIONS DO I HAVE?
If you do have your own horse, lessons are discounted to reflect that you don't need a school horse.  Please ask us about boarding with us and our boarder lesson options. If you would like to trailer in for a lesson please contact the office for availability and requirements.
IS THERE A SHOWING COMMITMENT?
No, many riders at Silver Haven EQ simply want to improve their skills.  We offer programs for riders who are interested in showing and seriously competing, BUT it is not required!
Please Note: Not Available for 2022 show season
WHAT ARE THE FINAL STEPS TO GET REGISTERED?
You have a final step to complete your registration into our lesson program, paperwork.  Please access the forms you require by clicking on each of the form buttons below. 
You can complete the forms online and submit them or contact our barn manager to assist you in the office.   
Lesson Program Registration 
Release of Liability Agreement
Riding Lease Agreement
Horse Lease Agreement
REQUIRED PAPERWORK
You can complete the forms online and submit them or contact our barn manager to assist you in the office.  
Lesson Program Registration 
Release of Liability Agreement
Riding Lease Agreement
Horse Lease Agreement
WHAT DO I DO IF IT IS RAINING OR SNOWING?
Lessons continue regardless of the weather. Our indoor arena is suitable for year round weather conditions and is heated for your riding pleasure.
WHERE DO I PARK?
There is plenty of parking available at the property. Please be aware of horses and students on the property.  Please do not park where there are cones placed.
CAN WORKING WITH HORSES HELP AT-RISK YOUTH?
Yes, listed below are some benefits:
Enhance problem-solving and social skills
Learn empathy and stimulate creativity
Accept accountability for behaviors
Gain a sense of personal control
Learn stress, anger, and frustration management
Decrease feelings of hopelessness and depression
Learn better communication skills
Build a strong and positive perception of self
Learn cause and effect – taking responsibility
Find direction, focus, and meaning for life/future
Establish and build positive relationship foundations
How does horseback riding improve cognitive ability? Read About The Study
DO YOU OFFER A WORKING STUDENT PROGRAM?
Yes, working student positions are not a job, but rather an opportunity to train under a professional to learn and polish skills at almost no cost to the student. As lessons and horses are expensive, it offers the dedicated student an opportunity to obtain their training affordably. It is an intensive, equestrian immersion experience.
JOB DESCRIPTION
Generally, 2 months in duration, there are 2/3 working student positions available at any one time (Students must be 16 years old). Students work minimum of 20 hours per week. Duties include all barn chores, turning out horses, cleaning, painting, gardening, and light maintenance tasks as well as training horses. The student will be guaranteed one lesson at an appropriate skill level per week. Lessons may be on their own horse or a school horse.
A working student position is not for everyone. Those who succeed however find that they have gained tremendously not only in their riding but also in life skills, confidence, and taking responsibility. While there is no doubt that it is certainly hard work, we sure create opportunities for fun too.
* Students will also get relative work experience to build a resume and will also be provided with a reference.
TO APPLY
To apply, please be prepared to submit a letter detailing your interest in a working student position along with a brief resume of riding skills and accomplishments.
Applications may be emailed to [email protected]
WHAT BOARDING SERVICES DO YOU OFFER
Boarding Services Offered
Indoor Boarding: 

Outdoor Boarding:
Shared Outdoor Boarding:
Seasonal Boarding: is offered for the Summer of 2022 and Fall of 2022.
TO APPLY
To apply, please be prepared to submit with your boarding application your current Coggins and vaccination records. You can scan them into your computer and upload them with the link within the application.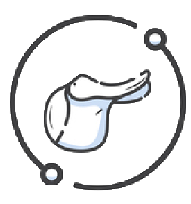 Frequently Asked Questions
There are no silly questions, if you can't find an answer to your questions please feel free to send us a message with your question.
Here is where you will find the answers to your questions before your visit.
From Our Founder
Make Your Own Opportunities
We are proud to offer excellence in instruction with the most up-to-date coaches and standards in a top-quality facility with a focus on positive education and rider safety.